GESS is a professional team who full experienced and unlimited creativity. Think about design but also challenge the design. All products need to be enhanced and improved continuously and we provide complete design service. From the initial idea of the Maker, including design consultation, development assessment, appearance and structure draft, model making, mold and production. GESS is eager to cooperate with different industries or Maker.
GESS design three major stages: Product Design、Commercial Design and CMF Design. By this process you will understand various requirement and select the demand within the scope when cooperation with GESS. If you have mature products, you can contact with GESS to create new product. Besides re-design project, we can provide different view of product thinking for you and prepare for the amazing product of next generation.
Let's build new creativity.
PRODUCT DESIGN
Total Design Solution
For Makers or Cultural and Innovation industry, GESS provide total design solution from initial idea to production plan. Produce related design documents in develop process.
Innovative Concept
Appearance Design
Mechanical Design
ID / ME Mock up
COMMERCIAL DESIGN
Graphic Design
Brand, Logo, Name card and packaging, full set design and plan. Also, poster, leaflet and booth for exhibition must-haves design.
Poster / Leaflet / DM
Logo Design
Booth Layout
Packaging Design
COLOR x MATERIAL x FINISHED
Brand Image and Product Feature
Appearance and CMF is the soul of a product. All re-design products need the new CMF to highlight the characteristics in particular.
3D Rendering
Design Research
reDesign Study
CONSULTATION
Professional Service and Advice
A good planning will complete the progress of each stage on time. GESS help you to evaluate new product planning from concept to launch.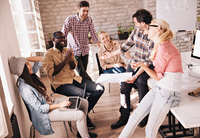 DESIGN WITH CLIENTS' IDEAS